Business Continuity
Keeping your IT infrastructure running and your data on hand ensures that you can operate with confidence.
What are Managed Services?
About
Business Continuity Solutions
Have you ever been affected by a significant event that has bought all or some of your systems offline? Do you have a Business Continuity Plan? If so, this can not only cost the business money in terms of time lost but can cause high levels of anxiety and significant damage to your reputation.
Being unable to access business-critical systems can bring trade and operations to a halt. It is for this reason that Business Continuity/Disaster Recovery plans are an integral part of any offering by your Managed Service Provider.
Disaster Recovery Planning (DRP)
Regular Disaster recovery tests
Latest backup technologies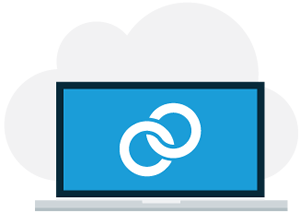 There are several reasons to outsource your Business Continuity Planning. A competent MSP will work with you to understand your critical systems and design a holistic solution should a disaster occur. Webcom Solutions will develop and provide a BCP that will get your operation up and running quickly in case of a catastrophic failure.
Business Continuity/Disaster Recovery (BCFDR differs from traditional backup. The cost of a few hours of downtime can be devastating for a business. The lost revenue adds up quickly. Think of a well-designed BCDR solution as a form of insurance to get you up and running again quickly.
Webcom Solutions have partnered with Datto to provide centrally managed BCDR services for your business. Our technicians can get affected servers back up and running in minutes or restore deleted files instantly. Your precious data is backup up locally and remotely in secure data centres.
Most businesses run cloud-based SaaS applications which are excellent. However, if you Internet goes down, your business can be offline. With Datto 4G LTE failover and failback Edge Routers, we can ensure you Internet stays up in case your primary connection goes offline.
TESTIMONIALS
What People Are Saying
Webcom Solutions have been helpful across several aspects if IT support, web design and rolling out upgrades and automation of our system. Highly recommended.
The team at Webcom Solutions provide excellent 'one stop shop' IT and website support for a small business like ours. It's like having your own personal IT help desk.
What are Managed Services?
Office
Suite 3H, 19 Bruce St
Mornington, Victoria, 3931